Bathgate Employment Law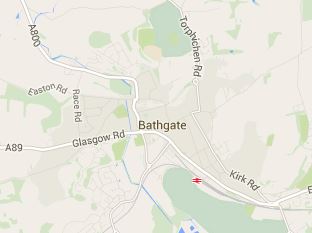 Are you involved in a workplace dispute in the Bathgate area? If so, our team of solicitors can help. At Employment Law Edinburgh, we offer legal advice to all employees and can help you in begin a claim today, or assist you in making important employment decisions. We specialise in all aspects of employment law and are known and trusted throughout the UK or our legal services as part of Employment Law Edinburgh.
Employment Law Edinburgh serve all of Scotland - including Bathgate and the surrounding areas. Come and see us at one of your city offices, or contact us by phone, email or by using our online enquiry form.
Employment Law Bathgate
At Employment Law Edinburgh, we look to provide clients with the highest level of advice and representation possible. We deal with all types of employment law issues including settlement agreements, unfair dismissal claims, discrimination cases and much more. As part of Employment Law Edinburgh, we ensure that our solicitors hold themselves to as high standards and give our clients the same exceptional and trusted level of service.
We understand that an employment law case, tribunal or even settlement negotiation can be a difficult time for our clients and their families. We look to ease the pressure by offering accurate advice based on our client's needs and ensure they are continually informed of the developments in their case. We understand that taking any legal standing against your employer can be daunting, but if you have been discriminated against or suffered harassment, it is important that you can take legal action, and have a legal team that will offer you the support you require. If your employer mistreats you due to your legal stance, you will be able to take legal action for an unfair dismissal.
Making A Claim
At Employment Law Edinburgh we cover all types of claims all across Scotland including:
We pride ourselves on our exceptionally high customer service levels, and we believe this is because we work with our clients and get to know their circumstance. We believe that it is important that our clients are in the loop in regards to their case and know of the latest developments. In order to ensure that clients are constantly informed we use plain and simple language that they can understand.
Our solicitors know from years of experience that no employment case is alike, and by getting to know our clients we can offer the best, tailored advice based on their circumstances. While your employment legal case may seem very simple and straightforward, it is worth noting that a substantial number of cases do not get resolved in court but rather out with the court process through settlement agreements. In order to get the best deal based on your circumstances we strongly advise that you get in touch with our team of solicitors.
Contact our Employment Lawyers Bathgate
We aim to offer the best advice for our clients and strive to promote and protect our clients' needs in exactly the same way, and to the same high standards they would expect through Employment Law Edinburgh. At Employment Law Edinburgh, we look to be transparent and provide the best advice to anyone who requires advice.
If you require legal advice or representation, contact us today by calling us on 0131 322 1449 or through our online contact form.