Ending Matters – Unfair Dismissal
The employment relationship can be a very complicated one. Dismissal is a stage in the relationship when the parties – the employer and the employee – cease to work together. There are many reasons why an employer may justifiably and fairly dismiss an employee. However, certain situations may amount to unfair dismissal.
If you have been unfairly dismissed by your employer, you may feel that the there is nothing you can do to challenge the decision. However, the law is on your side. With legal assistance, you can bring a claim for unfair dismissal and get financial compensation or other remedy that you are entitled to. The solicitors at Employment Law Edinburgh Edinburgh are specialists in the field of unfair dismissal, and are ready to help you initiate your claim today.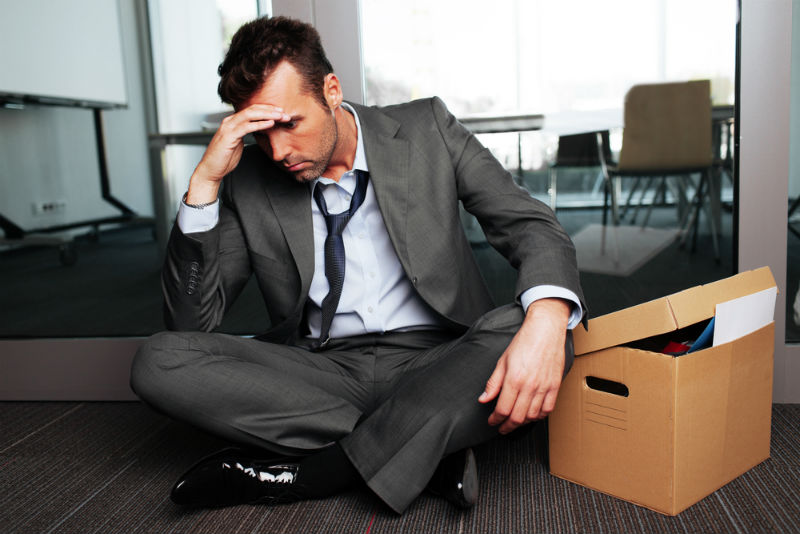 What is an unfair dismissal?
If you lost your job, either because you have been made redundant or were otherwise dismissed from you position, the dismissal can be unfair for many reasons. For example, it is unfair to be dismissed simply because you were pregnant or because of your ethnicity or gender.
Even if the reason for the dismissal was an appropriate one, your dismissal may nonetheless be unfair if the process followed by your employer was improper. For example, employers should consult with their employees before dismissing them and are often required to give formal warnings before taking the final decision. Moreover, employers are often required to consider whether or not there are alternative positions in the workplace for them.
Claims of unfair dismissal can be very difficult to deal with. Where an individual looks to bring their employer before an Employment Tribunal for an unfair dismissal, they must ensure beforehand that their dismissal does not fall within the category of being 'not automatically unfair'. This covers a range of situations where an individual may not have been best suited for the job that they were dismissed from; they lacked the necessary qualifications; they conducted themselves poorly; or that individual did something illegal, amongst other things. Any claim that is brought before a Tribunal will be subjected to detailed scrutiny. The Tribunal will look at the procedures that an employer had in place for dealing with a potential dismissal, and how the employee conducted themselves whilst in employment.
Who can claim for unfair dismissal?
There are certain prerequisites for bringing an unfair dismissal claim. Most notably, you will only be able to bring a claim if:
You are an employee under a contract of service. If you are an independent contractor or have self-employed status, you will not be entitled to claim for unfair dismissal;
You have been employed for a minimum period of time. If you started working for your employer after 6 April 2012, you will need two continuous years of service. If you have any breaks in your employment, you should contact a solicitor to investigate whether or not you have the required period of employment;
If you have not been employed for the minimum time period, you may nonetheless be entitled to claim for unfair dismissal, but only if you have been dismissed for an automatically unfair reason, such as being pregnant or because of your race.
It is important to note that unfair dismissal claims are subject to very strict deadlines. Where someone hopes to bring an unfair dismissal claim to an Employment Tribunal, they must make their claim within three months less one day of the date of dismissal. The day of dismissal is essentially the last day the individual went to work.
If I am successful, what are my options?
If you successfully prove that you have been unfairly dismissed, there's a range of possible options. The court can order your employer to reinstate you, ensuring that you are given back your job or an equivalent position.
Alternatively, and more often, you may be given financial compensation for your past and future losses. You may opt for this remedy if you do not wish to return to your former workplace, in light of the damaged relationship with your employer. The court may also consider this option more appropriate if, for example, your position no longer exists.
Why should I use a lawyer?
In order to bring a claim for unfair dismissal, you must follow the rules of the Employment Tribunal. This involves meeting strict deadlines, presenting the court with the necessary evidence, and making your claim using the correct forms. A lawyer cannot only guide you through the process, step by step, but they can also give you advice on whether or not your claim is likely to succeed and what arguments you should make.
The solicitors at Employment Law Edinburgh Edinburgh have extensive experience in the field of unfair dismissal and have an unrivalled reputation in Scotland. We would advise anyone who believes they have a claim of Unfair Dismissal to contact us, so that we can put any concerns that you have to rest and give you objective advice on how best to deal with your claim.
Contact our Employment Law Solicitors in Edinburgh
If you are an employee who has been dismissed and are seeking legal advice or services in and around the Edinburgh area, please don't hesitate to contact Employment Law Edinburgh today. Our team can assist with many aspects of employment law, including Settlement Agreements.