Employment Law St Andrews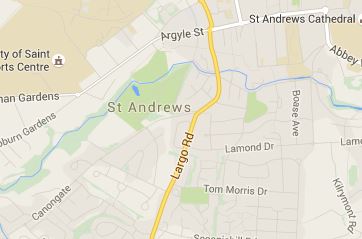 Have you suffered harassment or been bullied in the workplace? Have you been unfairly treated or even been offered a settlement agreement? If you require legal advice, then our team of skilled solicitors in the can help.
Many people believe that they are not entitled to make a compensation claim against their current employer, however if you are bullied or are miserable in the workplace due to the action of others or your peers, you may be able to make a claim. Even if you have notified the correct channels, if they have failed to solve your problem or taken your issues on board, our team of solicitors can help.
Employment Solicitors
We deal with all types of employment law including settlement agreements, unfair dismissal claims, discrimination cases and much more. Our skilled solicitors will be able to use their wealth of experience to provide you with the legal advice and representation you require
We offer flexibility to our clients,and can give them the proper support and assistance they require when making a claim. When going through a legal process we know that clients can have a lot of questions at any time, and we look to be accomodating to our clients needs. You can contact us online or over the phone or visit one of our city offices to find out how we can help.
Legal Action
We understand that it can be difficult to take legal action against anyone, never mind taking legal action against your employer. Many people fear that by taking action against their employer they may be at risk of losing their job, however if you take legal action and are dismissed, your employer could face legal action for an unfair dismissal. Our team will be able to reassure you if you have grounds to make a legal claim and instruct you on the best way to go forward.
Many of our clients are unaware of the complications that can quickly arise in an employment case. A substantial number of claims are resolved out with of court, with many employers and employees preferring to end their feud through a settlement agreement. Such agreements can be beneficial to both employers and employees with individual terms and conditions being negotiated as part of the agreement. While many may be tempted to take the first offer of damages or compensation, it is important to note that your claim may be worth a lot more. Our solicitors have a wealth of experience and can give personalised advice on whether or not the offer is acceptable, and whether you are owed more.
Contact our Employment Lawyers in St. Andrews
If you require legal advice regarding any issue regarding employment law, our team of skilled solicitors can help. Contact us today using our online contact form.