Employment Lawyers Penicuik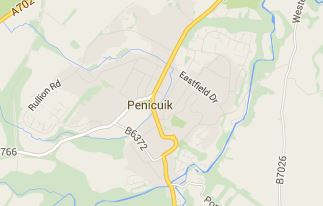 Welcome to our new employment law page for Penicuik. Employment discrimination is something that people accept and ignore all over the country, yet we believe that employees should refuse to allow it. At Employment Law Edinburgh we offer top quality legal service to people battling a problem in their place of work.
Being part of Employment Law Edinburgh, we are renowned for our success in winning large compensation packages for those who have been mistreated or discriminated against. Our employment solicitors are extremely skilled in dealing with a range of employment matters, including discrimination, unfair dismissal and settlement agreements.
If you want to make a claim against your employer, or are simply seeking legal advice on an employment issue, please contact our Edinburgh-based team of solicitors today.
Making An Employment Claim
Generally people believe that legal action is a complex and daunting option when it comes to dealing with a workplace dispute. However, when an issue manifests and becomes harassment, legal action is necessary. No one should feel unhappy in their working environment, and our team of solicitors can help you today by providing specific advice and support for your individual circumstances.
At Employment Law Edinburgh we have a stripped back service that keeps your employment case open and accessible. Where most employees would decide against legal action because of the discouraging legal vocabulary, our solicitors communicate in a straightforward manner that keeps the control of the case in the hands of the client. Most employment cases are settled outside the courtroom, meaning that your issue can be resolved efficiently, and yet, professionally.
Your Claim Penicuik
With our seven five central offices in Scotland, we can even provide our excellent legal services to Penicuik. Being a town in Midlothian, you would be served by our Edinburgh office, located at 160 Causewayside.
If you do decide to take action against your employer, we ask that you keep any physical evidence of the problem to ensure that our solicitors are well informed and can build a case that will secure you the compensation you deserve. Put an end to your employment problem today by contacting our excellent customer service team.
Contact Us
By phoning us today on 0131 322 1449 our team could determine whether or not there is a claim in your case. Alternatively, fill in our online contact form or come into one of our central offices.