Employment Lawyers Glenrothes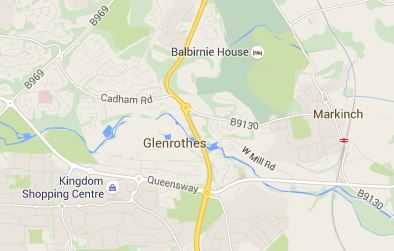 Our team of employment law specialists at Employment Law Edinburgh serve the whole of Scotland, including Glenrothes. Our solicitors have extensive experience in all employment matters and could help you resolve your workplace dispute today.
We are able to provide a high quality of legal service to people battling against an employment issue in Scotland. Our solicitors can provide specialist advice on a number of issues, such as unfair dismissal, settlement agreements and discrimination cases, and even help you secure the compensation that you deserve.
Employment Law Edinburgh is renowned nationwide for its excellent customer service, with a simple phone call determining whether or not you are eligible to make a claim in under five minutes. Whatever the nature of your employment case, we can provide professional employment advice suited to your needs and circumstances.
Claiming In Glenrothes
Whether you are simply seeking advice on an employment matter, or are looking to claim compensation, our Edinburgh-based solicitors are highly skilled in dealing with the sensitive matter of your employment. We understand that legal action is not always the desired route when it comes to dealing with a workplace dispute, with fears that it could damage not only your professional reputation but also your future career prospects. However, at Employment Law Edinburgh our solicitors are aware of these tensions and deal with your case in a way that protects you as an employee, with most cases being settled outside the courtroom. Our lawyers can help you today.
If you do feel that our solicitors should handle your case, we ask you to keep any evidence of your employment problem to ensure that we can represent you to the best of our ability. Any trace of the issue, whether this is a written contract or a sequence of emails, that highlights your discrimination or mistreatment is valuable in ensuring that you secure the compensation you deserve.
Employment Law Edinburgh's Promise
Our promise to you as an employee is to deal with your case in an open and professional manner. We bin the legal jargon to ensure that you are involved in every step of your case, giving you the power to make the decisions that you feel suit you. Equally, if you fear that you could lose your job as a result of taking legal action, we are highly skilled in dealing with unfair dismissal cases, something our lawyers can advise you on.
Contact Us
To put an end to your employment problem, simply phone our customer service team in Edinburgh on 0131 322 1449 or fill in our online contact form.